What's New
We are super excited to share that Droom has grown 4,025 times in last one year and over 30% of our business now comes from Non-NCR cities. It is a big milestone for entire Droom family and would not have been possible with the immense support and response we have received from nearly 312K + Droom auto dealers across India. Droom is amongst the fastest growing E-Commerce companies in India with 51.4K + products, 864K + listings, $7 Bn + listed GMV, 6Mil + Facebook Community members (highest for any automobile community in India) and over 8Mil + downloads for mobile apps.
Droom Seller Summit 2018 West India was a Big Success!
03rd Feb 2018, Mumbai - Droom organized its first exclusive Seller Summit 2018 West India in Mumbai at Novotel Hotel. More than 200 automobile sellers from – Mumbai, Pune, Nagpur, Surat, Ahmedabad, and more, were the part of this prestigious and exclusive event. The Seller Summit 2018 West India was a successful event where sellers were excited to meet and interact with Droom's leadership team and Mr. Sandeep Aggarwal (founder & ceo, Droom). Sellers admired 21st Century Droom ecosystem service tools and other marketplace platform offerings. The purpose of the event was to build the world's largest seller community, recognize star sellers who have done a tremendous job of adopting Droom's online platform, and help each seller understand more about the Droom platform and its offerings.
It was amazing to see overwhelming participation from our seller community in making this event memorable and successful.
A special thanks to our sponsors for making this event happen.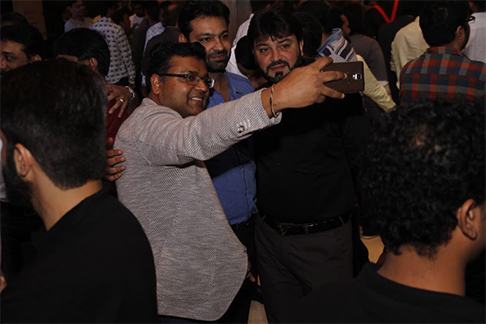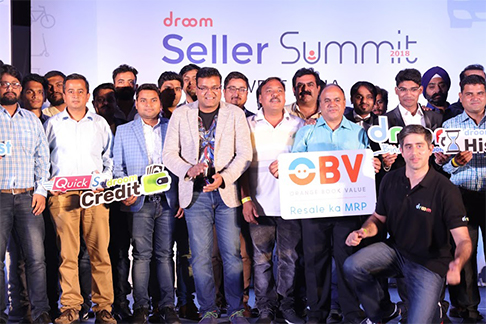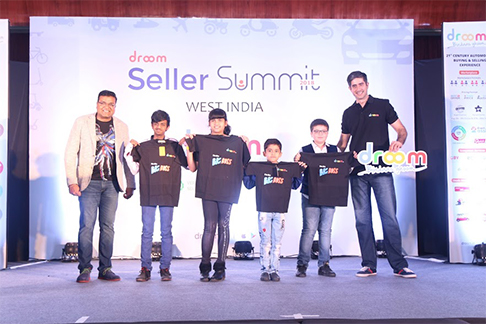 Marketplace Announcement
Droom's Most Awaited Video Ad "Bittuji Ki Beemer" Released!
Droom's most awaited video ad – Bittuji ki Beemer has been launched. The video is conceptualized to help users understand and take advantage of the 21st century experience that Droom provides through its innovative ecosystem services (Orange Book Value, History, ECO and Droom Credit) and platform offerings.
The video is a true epitome of fun with a nice rap music which is new and one of a kind way of demonstrating online services. The musical video narrates the story of a dreamer - Bittuji, who wants to own a beemer (BMW) and how he is left running from pillar to post in his quest for it and how Droom and its ecosystem services helped Bittuji get the car of his dreams.
Droom Commitment Fee (Token Amount)
Starting from 21st February Droom Commitment Fee (Token Amount) will be 2% of the Selling Price.
HOW COMMITMENT FEE (TOKEN AMOUNT) WORKS?
Transaction Flow
Benefits to a Seller